GOSH helps 11-year-old from Cyprus in severe pain from rare condition
Rosie is like every 11-year-old; she enjoys spending time with her family and friends, playing sports and school. However, only a few months ago she began to experience intense pain in her arms, which stopped her doing the things she enjoyed, eventually becoming so bad she was unable to even hold a pen. Due to the pain, she began missing lessons at school, and was unable to participate in sports or activities. "Pain killers wouldn't help with the pain. She was in agony." Helen, Rosie's mum explains. "Cyprus is very small for such a rare condition, so we decided to look abroad for treatment."
A rare condition
Rosie was diagnosed with a rare condition called Madelung's Deformity in Cyprus, but with only one other known case in the country, her family decided to look abroad for treatment. Based on a recommendation, her mother Helen approached Great Ormond Street Hospital (GOSH) for Children in London for help. GOSH is a specialist centre for children with rare, multiple and complex conditions, and Mr Yaser Jabbar, Consultant Orthopaedic Surgeon at GOSH, has experience treating the condition. "Madelung's Deformity is abnormal development of the wrist end of the radius, which is one of the two forearm bones. At the wrist end it is the bigger bone and results in an abnormal shape of the wrist. This can lead to restricted movement, pain, joint instability and eventually later arthritis." Mr Jabbar explains.  The condition is said to affect 1 in 800,000 people and is extremely rare. "Rosie has a very severe form of bilateral Madelung's Deformity. She has nearly finished growing so she has developed a complete form of the abnormal shape of the wrist. Alongside this the wrist was starting to slide out of joint, causing her pain when using the arm."
Coming to GOSH
Rosie first came to GOSH in March and was seen by Mr Jabbar and his team. To help Rosie, Mr Jabbar and his team performed corrective surgery on one arm in June to re-orientate the bones of her forearm, improving the shape of her wrist and stabilising the wrist bone. The treatment involved complex osteotomies, or cuts, to both bones in her arm. This was aided by 3D surgical planning technology and guides, designed and built by the GOSH 3D Facility, led by Mr Juling Ong, Consultant Cranio-facial Surgeon. These cuts are now being held in place with plates and screws until the bones heal.
"The aim of the treatment is to improve the pain in the wrist, prevent future joint pains and potentially prevent or delay the onset of any arthritis by giving it the best mechanical environment possible." Mr Jabbar explains, "By treating cases like Rosie, over time I have come to learn that often the patient or family knows when something is not right. It is often a case of finding the right specialist who regularly treats complex problems and who can differentiate between genuine problems that will worsen over time and things that can be put to rest with reassurance."
'We would highly recommend GOSH' says Helen, 'Mr Jabbar is experienced, reliable and trustworthy and really put my mind at ease. The decision for surgery was very hard, and we had to think about what the outcome would be. He made it easier for us, answering all of the questions and worries that we had, and we were able to put our trust in him.' Helen went on to thank the staff that helped support her and Rosie during their stay; 'The staff on Bumblebee Ward were all amazing. In particular Sarah, the play specialist on the ward, was like an angel. When Rosie came out of surgery, she was in pain. Sarah came right away and stayed with her, painted her nails and tried her best to take Rosie's mind off the pain, and she helped both of us. It really took the pressure off me. She was wonderful. Sarah was there during a time I really needed her.'
Hopes for the future
Helen and Rosie are looking forward to going back home to Cyrus and Rosie getting back to school and sports. "I hope that the surgery and metal plates inserted will help to correct the Deformity and help with the pain allowing her to use her arms more normally." Helen says. It is a progressive condition so in the future she could be in agonising pain, and surgery then could be much more complex.  It's a good thing we had the option to have surgery now."
Surgery will also be performed by Mr Jabbar and his team on Rosie's other arm in due course.
"I would say that if there is a family history of Madelung's Deformity, or you feel that things are not right, seek appropriate advice and try to get a good quality x-ray," Mr Jabbar recommends. "Not all cases that can be recognised early can avoid having major reconstructive surgery, but they can certainly give you options for discussion."
Helen is determined to support her daughter and to raise awareness of Madelung's Deformity with the support of experts such as Mr Jabbar, who can help other families in the same situation. "It's important that families in our situation know all the options and where to look for advice and support. We are part of an amazing Madelung's Deformity support group which is made up of people from all over the world. Here you can speak to adults with varying levels of the condition/parents of other children and get advice and support." 
To visit this group please visit their Facebook page.  
Advice and support can also be sought through the registered charity Madelungs Awareness.
Rosie's case has been managed by Mr Yaser Jabbar, Mr Bran Sivakumar and Dr Michelle White. The consultants are a multi-specialty surgical group of Great Ormond Street Hospital consultants and form part of The Pyrrha Group. 
The group are always happy to hear from patients, colleagues and anyone who feels they might be able to help them.
They can be contacted either through GOSH: privateinfo@gosh.nhs.uk and the online referral form
Or directly: +44 (0) 203 488 3680 or info@pyrrhagroup.com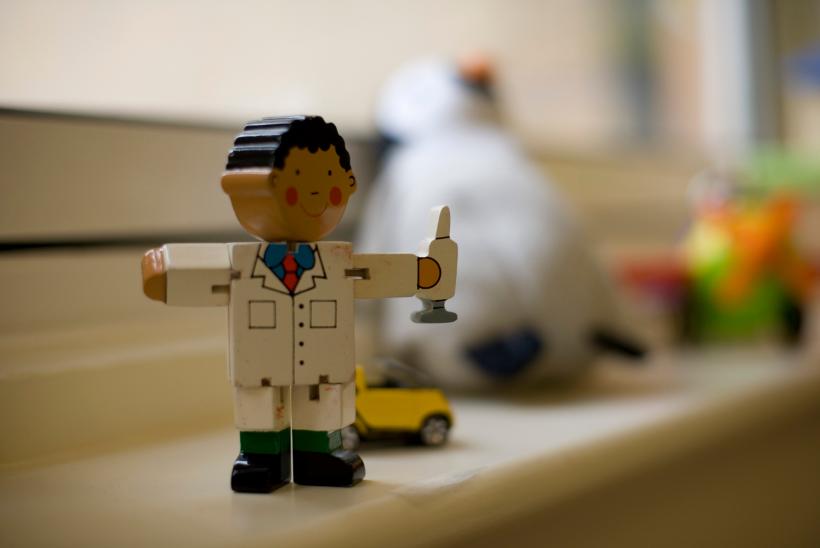 The Pyrrha Group
Mr Yaser Jabbar, Mr Bran Sivakumar and Dr Michelle White
Rosie's case has been managed by Mr Yaser Jabbar, Mr Bran Sivakumar and Dr Michelle White. The consultants are a multi-specialty surgical group of Great Ormond Street Hospital consultants and form part of The Pyrrha Group. The Pyrrha Group are unique in their combined approach to management of highly complex limb reconstruction, congenital anomaly and injury care. They look after patients across the board, whether local NHS patients or international private patients with specialist needs. They have leading edge expertise, and access to some of the world's most advanced medical technology in order to provide the best care in the world with consistency, reliability and minimisation of risk.

The group are always happy to hear from patients, colleagues and anyone who feels they might be able to help them. They can be contacted either through this website or +44 (0) 203 488 3680 or info@pyrrhagroup.com