Facilities for parents, families and visitors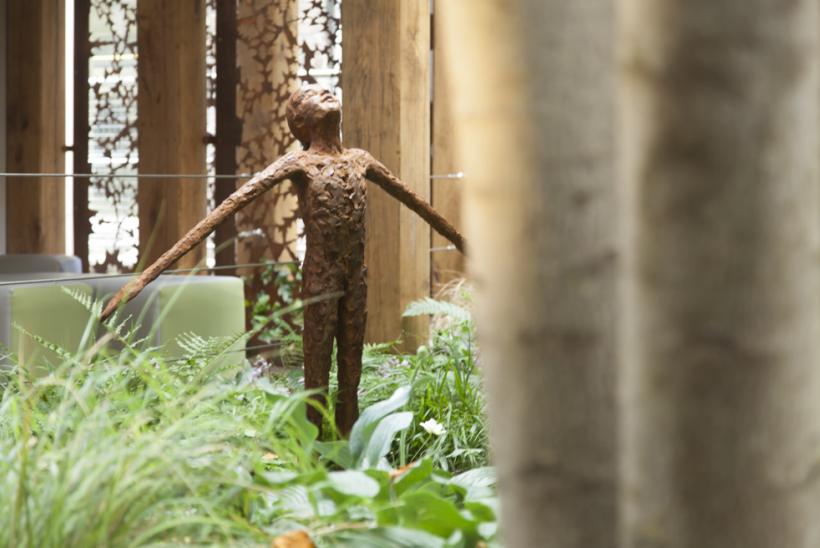 We want your experience of staying at Great Ormond Street Hospital (GOSH) to be as stress-free as possible. We've included some hospital services that you may want to use during your stay.
Please be aware some facilities may currently be closed for your safety. Find out more on our handy COVID-19 hub. 
The Lagoon, on Level 2 of the Morgan Stanley Clinical Building, is the dining room for visitors and hospital staff. It is open for hot meals, snacks, and hot and cold drinks, seven days a week from 8am-7.30pm.
The menus change daily and always include one halal and one vegetarian option. Kosher food is available to order.
At the south end of The Lagoon is the Coffee Bar, which services a range of hot drinks and snacks, and is open from 8am-6pm every day.
The hospital is conveniently located near to several shopping areas including Lamb's Conduit street, where you will find several restaurants, the People's Supermarket and The Brunswick Centre, which has a few cafes, restaurants and supermarkets.
The vibrant diversity of the city means that you are never far from a great food experience. There are many halal restaurants and shops in the city – our Arabic interpreters are happy to suggest local places for you to visit. The hospital is also less than a mile away from London's buzzing Chinatown, where you will find many Chinese restaurants and food shops.
GOSH is in no way affiliated to any of these restaurants or shopping areas and cannot be held responsible for anything on their external websites, or the service they provide you.
Our monthly 'Time of Me' session are a chance for mums to come together to discuss concerns and suggestions with staff, learn important medical skills, and socialise with other mums on the wards. Refreshments are served, and the session is run by an Arabic Interpreter.
There is a cashpoint at the main entrance of the hospital, which accepts most types of bankcards and does not charge a fee (excluding overseas transactions). There are also several cashpoints located nearby.
Most wards have facilities where you can breastfeed. If you prefer to express your milk, we can arrange access to a breast pump.
If you have any questions about breastfeeding or would like some advice, please ask a member of staff to contact our Neonatal Nursing Advisers.
The hospital shop is located in The Lagoon (Level 2 Morgan Stanley Building). It is open from 8am-6pm weekdays and from 9am-4pm on Saturday.
The shop sells a range of products including newspapers, magazines, toiletries, cards, toys and Great Ormond Street Hospital Charity items.
There are several local shops. Please see our 'shopping' page for more information.
Advisers from the Citizen's Advice Bureau (CAB) are on hand in the hospital to help with any benefit, debt, housing or other social welfare problems. If you would like to be referred, please speak to the Pals or the social work team.
The charity supports the hospital through redevelopment, research, funding of equipment and supporting families through teams such as the Chaplaincy and Play Team.
The Charity desk is located in The Lagoon (Level 2 Morgan Stanley Building). The desk is manned from 10am-4pm every weekday, and you can find out more about the charity, events or donate at the desk.
St Christopher's Chapel can be found on Level 2 of the Variety Club Building.
Muslim Prayer Room and Quiet Room can be found on Level 3 of the Southwood Building. The Muslim Prayer Room is segregated and Qurans are provided. 
Our Shabbat Room where our Jewish families can eat, pray and relax on the Sabbath is signposted from the main Chaplaincy noticeboard. Please contact us if you need details of how to access our Shabbat Room.
For more information on our Chaplaincy services and how they can support you during your time at GOSH please visit this page.